Go Pro Competitor 'Graava': This New Toy Edits Videos For you
Aug 06, 2015 07:00 AM EDT | By Mikey Blanco
Watch out GoPro! There's a new kid on the block sporting some snazzy new tech. The Graava camera will be able to filter through your footage and capture "the best or most exciting moments."
You will be able to take video, let it roll, and let the Graava camera take out the boring parts and only include the parts you most probably want. It does this by using a variety of sensors including camera, microphone, accelerometer, GPS, and heart rate monitor.
For instance, a stroll in the park may seem mundane enough, but if something interesting happens and is recorded with the sensors, then that clip is automatically "put aside". Whether it is something that you see, hear, do (like accelerate), or even something that excites you, the Graava camera will take these clips and, just like your brain, make a memory of it in the form of a five minute video.
The camera boasts high-resolution images at 1080p/30fps or 720p/60fps. Still images and hyperlapses can also be captured through its 8mp lens. It also comes at a wide angle 130-degree view.
Graava CEO and co-founder Bruno Gregory says, "Millions of videos are shot every day, but very few people actually have the time, experience, or software necessary to edit the hours of footage they have after a long day skiing or zip lining."
He envisions a revolution in a way people share and edit their video experiences. Like a GoPro, it can be used for filming sports action, day to day events, and can definitely be used as a bike or dash cam.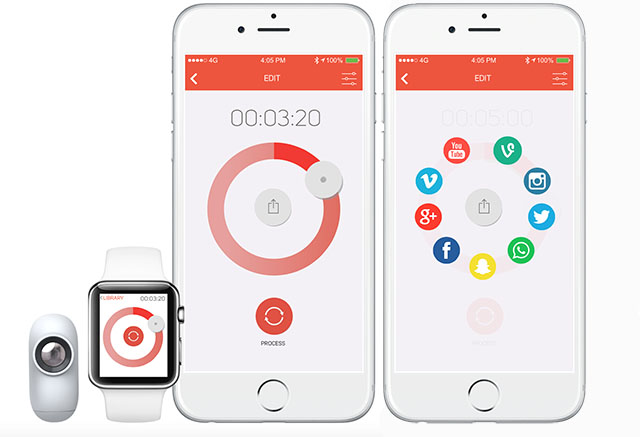 On the Graava website you can see their official media statements and portfolio, as well as a massive $150 discount if you order before Sept 1, 2015.
The ground has been set for a potentially revolutionary camera that changes user experiences and makes the most out of the hundreds of hours of video that you take. Is the Graava camera enough to compete with the GoPro? You decide.
© 2018 Food World News. All rights reserved. Do not reproduce without permission.
Food Biz
Have you recently started to notice everyone carrying pretty totes when going out for groceries? Reusable bags are quite a hype as the concerns about climate change are ringing alarms around the world, and rightly so.
Flowers are typically used for ornamental purposes. We cherish their beautiful blossoms or hypnotic scents. But many flowers are also edible and offer surprising health benefits.
Launched in 2014 by Russian real estate kings God Nisanov and Zarakh Iliev, Food City is a unique marketplace where fresh produce, dairy, fish and meat are brought in and traded directly by manufacturers. Because it comes directly from suppliers, food items spend less time in transit and storage and are of higher quality. By cutting out the middleman, it makes it possible for families to buy fresh food at wholesale prices. Located on the Moscow Ring road, Food City is easy to get to by metro or car.
Food Tech
Asian nourishment all in all is substantially more sound than Western cooking. With the absence of dairy fat and added substances, alongside an emphasis on zingy season and crisp fixings, it's anything but difficult to discover solid alternatives on any Asian-propelled menu.
Food is always an excellent gift choice at Christmas. But how do you select which edibles to give your loved ones? Well, help is at hand. Take a look at the following food gift ideas so you can decide who should receive them.
Are you interested to keep food fresh longer? Different types of tricks and techniques used to preserve food for a long time and to extend the shelf life of food. One of the best recommended food preserves is a vacuum sealer which meets all the requirements of interested people and a perfect appliance you surely need.